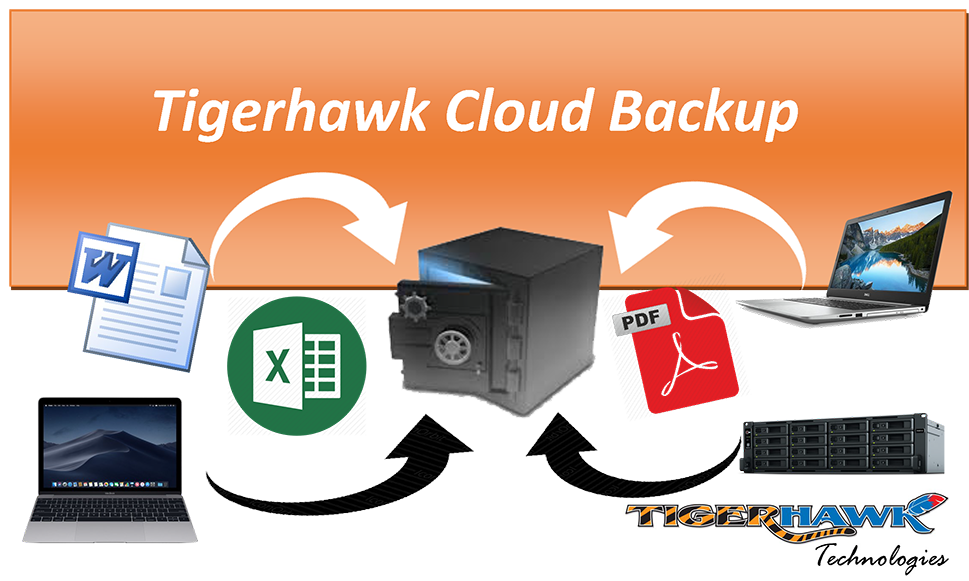 The Tigerhawk Cloud Backup is a fully secure and encrypted backup system.
All data is housed securely in the Tigerhawk Data Center.
Cross Platform, backup data from your Windows or Linux computers.
Backups can be scheduled to run or continuously run in real-time.
Versioning, recovery of backups from multiple times / days.
Up to 50GB – $20 / month
51GB-100GB – $35 / month
101GB-150GB – $50 / month
151GB-250GB – $65 / month
251GB and up
Ask for pricing